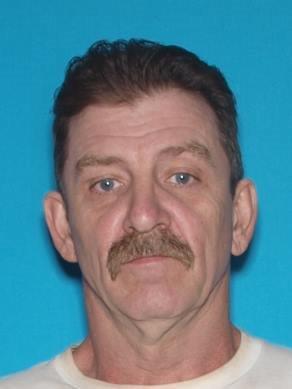 Photo Gerald Ratcliffe
June 09 Deputy Woelfle received a call of a Careless and Imprudent driver in Caldwell County with the vehicle heading into Livingston County. About 9:12 p.m. the deputy stopped the suspect vehicle for alleged additional C & I driving.
The deputy was soon assisted by a second deputy and a state trooper. Due to circumstances at the stop, Deputy Woelfle requested Deputy Muller and his K-9 Zaki come to the scene. Zaki gave positive indication of drug(s) being present. A subsequent search resulted in the seizure of an estimated more than 7 grams of methamphetamine, scale(s), and other drug paraphernalia. Officers arrested Gerald Lyle Ratcliffe55, Hale for the alleged drug and drug paraphernalia violations. Mr. Ratcliffe was also reportedly armed with multiple throwing knives. Mr. Ratcliffe was incarcerated in the Daviess Dekalb County Regional Jail.
An arrest warrant was issued June 10 for Mr. Mr. Ratcliffe on alleged class C felony possession of controlled substance-methamphetamine and bond was set at $35,000 cash. Mr. Ratcliffe is currently on Probation/Parole for a felony drug conviction(s).
Good job by Zaki and the law enforcement officers.
Sheriff Steve Cox
(reminder that an arrest and arrest warrant is merely an allegation and everyone is innocent unless and until proven guilty in a Court of law.)